Lang Co
Videos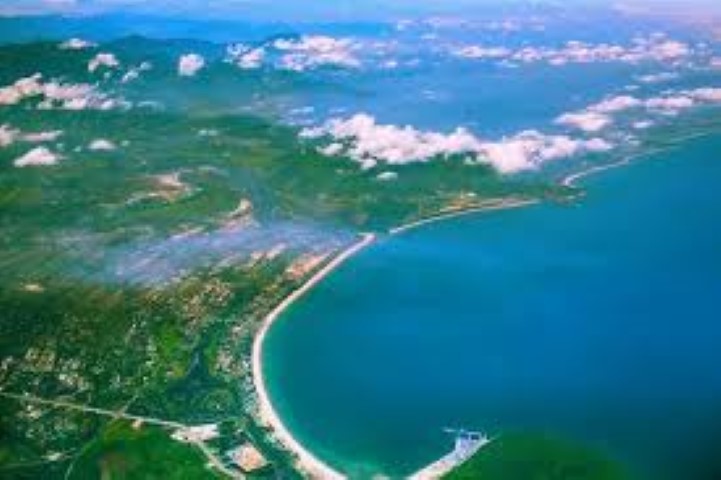 Details
From: $435,000

Villa , Resort
Bedrooms: 3
Bathrooms: 4
Size: 350 Sq Meters.
Lot Size: 650 Sq. Meters
Year Built: 2018
Mövenpick Resort Lang Co brings you a unique and familiar feeling in the Mediterranean architecture – a world famous style of romance, elegance and abundance. Mövenpick Resort Lang Co offers the most luxurious facilities and services, leaving you impressive feeling, awaking all sensations.
Mövenpick Resort Lang Co, which is cocooned by the East Sea and an unspoiled stretch of white sand beach, will feature rooms, suites and a luxury collection of one-, two- and three-bedroom villas, all equipped with state-of-the-art amenities and deluxe furnishings.
The resort will feature an outstanding range of leisure facilities that appeal to couples and families including a spa, fitness centre, outdoor swimming pool and kids' club, while the 18-hole Laguna Lang Co golf course, designed by sporting legend Sir Nick Faldo, is located just minutes away.
BENEFITS FOR INVESTORS:
In addition to owning a prime real estate located in one of the most beautiful bays in the world, the owners of Movenpick Resort Lang Co will experience high-quality service and five star products together with family activities. Owners/Investors also receive a minimum annual profit of 9% from Rental Income Program and are entitled to 15 free nights per year not only at Movenpick Resort Lang Co but also in the Risemount chain of hotels & resorts such as Risemount Premier Resort Da Nang, Movenpick Han River Da Nang, Risemount Hotel Quang Binh, Risemount Thuan Tinh Hoi An.
The villas are maintained in accordance with 5-star standard
Customer can use 15 nights free of charge every year after paying 95% of the total contract value.
Customers are guaranteed the annual rental income committed by Viet A Commercial Joint Stock Bank
The rate of income commitment: Customers receive 90% of profits from RP but at least equals to 9% of the Villa Price (excluding VAT) / year.
Commitment period: 10 years from the date of 100% payment of the contract value. From the 11th year onward, customers receive 90% of the total profit allocated to each type of villa.
Payment conditions: The Developer starts paying the rental income when the customer pays in full (100%) of the contract value
Villas starting at USD435,000 up to USD1,680,000
PROJECT SALES ON HOLD – CONTACT US FOR ALTERNATIVE PROPERTIES
Click To Open Project Page in New Window
Agent(s) for this listing
Peter Frieske

Realtor / Managing Director
Office: +84 (0) 934 891 746
Mobile: +84 (0) 934 891 746
Fax: +84 (0) 511 135 6578
Other listings
Back to Top